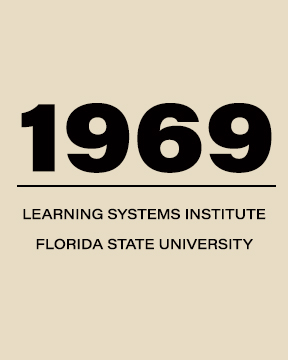 LSI Founded
Former College of Education Professor Robert Morgan founded the Learning Systems Institute in 1969 to solve critical challenges related to education and human performance worldwide.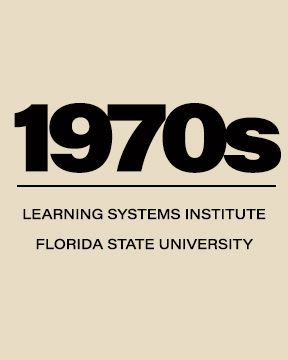 Korean Educational System Reform
The project, funded by the U.S. Agency for International Development, was a multiyear, multimillion-dollar effort that resulted in a 20 percent across-the-board increase in student achievement with LSI being credited as a significant player in the transformation of Korean education in the 1970s. The success of the project in Korea laid the foundation for LSI's international work over the last five decades.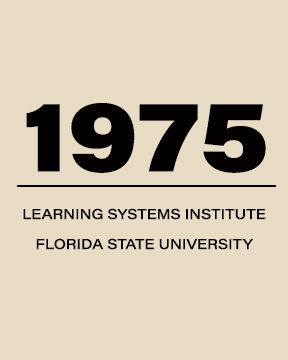 ADDIE Model Developed
Funded by the United States Army, the LSI faculty developed the "ADDIE" (Analyze, Design, Develop, Implement, and Evaluate) model, which is still the standard framework in designing and developing educational and training programs. ADDIE has been a standard for professionally developed, high-quality distance education programs, whether print-based or online. It is also heavily used in corporate e-learning and training nearly 50 years after its launch.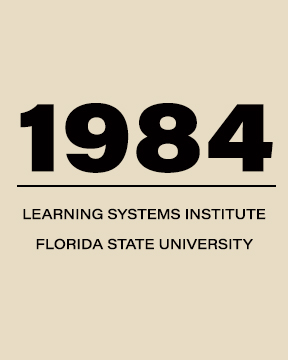 Improving Efficiency of Educational Systems
LSI faculty directed the USAID-funded Improving the Improving Efficiency of Educational Systems project from 1984 to 1994. This $58 million effort involved a consortium of universities focused on developing educational research and assessment tools for government ministries and international organizations in more than a dozen developing nations.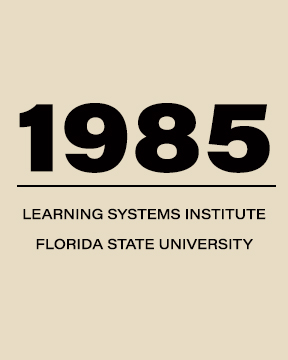 Job Skills Education Program (JSEP)
The Job Skills Education Program (JSEP) was designed to provide soldiers with the prerequisite knowledge and skills required for successfully learning their Military Occupational Specialties MOS. When the JSEP was put into effect, it replaced the Army's Basic Skills Education Program BSEP with a sophisticated, computer-based system. JSEP was later applied by companies like AT&T, Ford and GM.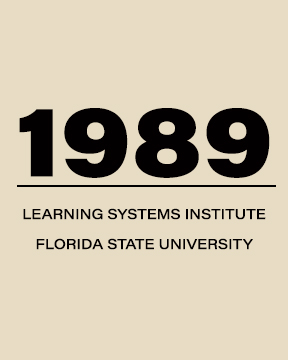 Florida School Year 2000 Initiative
Founded in 1989, this program conducted a major system analysis of Florida public education and applied large-scale system design principles that would enable the introduction of empirical research methods to make significant improvements.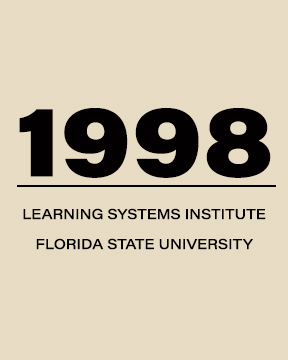 Publication of the "Upper Limit Hypothesis"
Published by Dr. Branson as the initiating event for the School Year 2000 project, his "Upper Limit Hypothesis" argued convincingly that the teaching-centered model of schooling had become obsolete and he supported a learning-centered approach. The intention was to make all students progressively more responsible for managing their learning progress.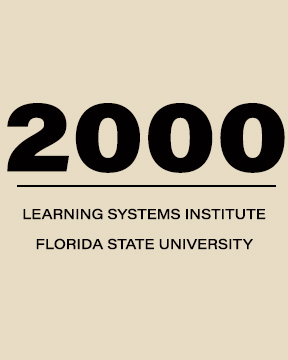 US Navy On-Line Instructions
With funding from the U.S. Congress, LSI was tasked with moving all Naval instructions online so they could be accessed at any time and from any remote location.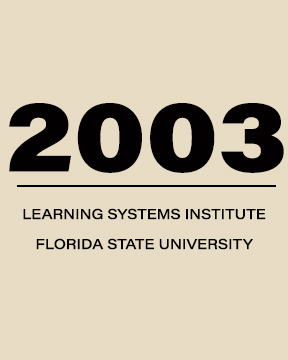 Dr. Laura Lang Named Director
A former high school principal and associate professor in the FSU College of Education became the director. Under Dr. Lang's leadership, the institute continued its international work with USAID and also amped up its domestic K-12 educational research by forming two prominent centers: the Florida Center for Reading Research (FCRR) in 2001 and the Florida Center for Research in Science, Technology, Engineering, and Mathematics (FCR-STEM) in 2007.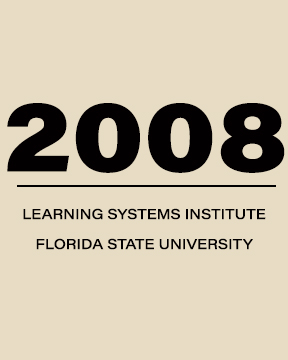 CPALMS the Standard
FCR-STEM's creation of an electronic performance support system that features a powerful portal linking teachers to online tools for planning and implementing instruction connects educators with thousands of existing resources for teaching math and science launched in 2008. This innovative system, like no other, led CPALMS to become Florida's official source of state standards just three years after its launch.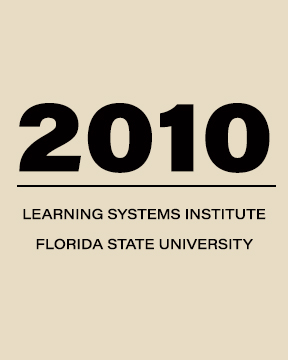 Port Security Project
In 2005, the LSI staff was awarded a grant from the Department of Homeland Security to develop a training system for security personnel. Five years later the system was completed and it is still being used by DHS and commercially.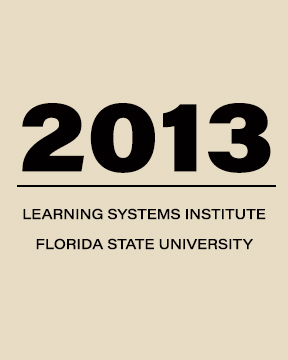 Dr. Jeffrey Milligan Named Director
A professor in the College of Education, Milligan had a long record of working in southeast Asia, dating back to his time as a Peace Corps volunteer, and he continued to build on LSI's reputation as a force in international development while maintaining its strong work in the U.S. educational system.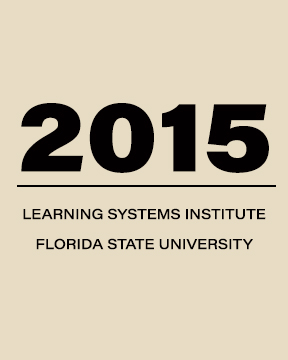 Dr. Zuilkowski Honored
Florida State University's Dr. Stephanie Zuilkowski, a researcher at FSU's Learning Systems Institute, received an Early Stage Career Research Prize from the British Journal of Educational Psychology.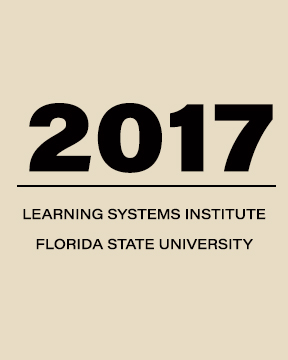 3D Printers Delivered To Florida Schools
FCR-STEM trained and then delivered 100's of 3D printers and kits to classrooms around the state of Florida. LSI partnered with the state of Florida to encourage hundreds of teachers to incorporate hands-on STEM kits and 3D technology into class lessons.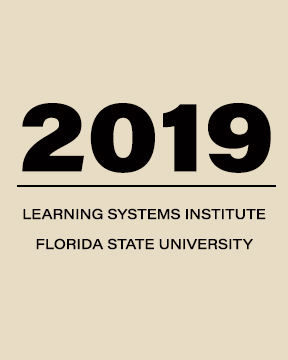 50th Anniversary
The Learning Systems Institute celebrated its 50th year at Florida State University. In its first 50 years, LSI amassed about $530 million in grants and contracts and worked to establish educational programs in 25 countries.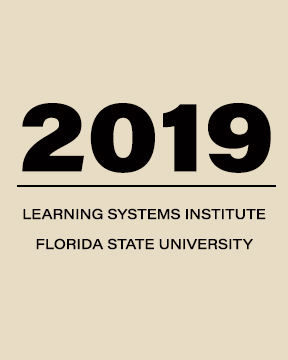 Productivity Awards
LSI staff wins the Florida Tax Watch Productivity Award for Achievement of the Year in Technology for the CPALMS Curriculum Mapping Application and another Florida Tax Watch Productivity Award for the CPALMS Student Tutorial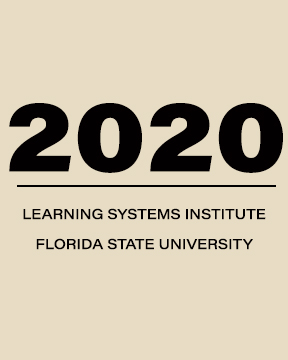 More Awards
The LSI staff was once again recognized with the Florida Tax Watch Productivity Award for My Stem Kits.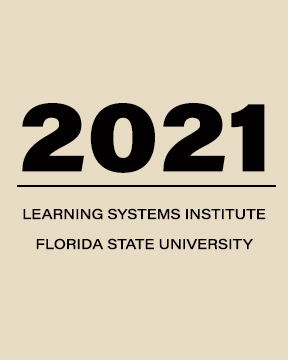 Rabieh Razzouk Named Director
Razzouk joined LSI in 2003 and he is one of the most productive faculty members at Florida State University. As an entrepreneur, Razzouk brings to LSI and FCR–STEM the capacity to forge partnerships, manage large-scale projects, and apply technology in creative ways to advance K-12 education.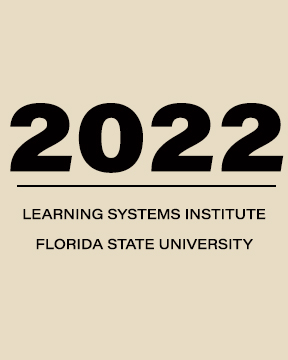 LSI Surpasses $750M
LSI is a research and development unit that is heavily dependent on competitive external contract and grant funding. This funding is critical to make the positive impact in teaching and learning around the world. Continued funding support is an excellent indicator of the high-quality work that the LSI team produces. In 2022, LSI surpassed $750 million in contract and grant funding since inception making it one the top producing institutes and centers in this area.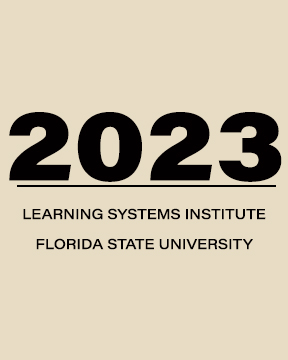 Dr. Zuilkowski Wins Ralph Stair Prize
Dr. Stephanie Simmons Zuilkowski, Associate Director for Research at the Learning Systems Institute, was awarded the Ralph Stair Prize for Innovation in Education Tuesday evening. The honor is awarded biennially to an individual or collaborative team at FSU who has developed innovative education approaches that demonstrate the potential of having great impact nationally and internationally.