Ramos-Mattoussi's Dedication To International Education On Display At LSI
---
Ramos-Mattoussi's Dedication To International Education On Display At LSI
October 26, 2022
By Larissa Martins – LSI Communications Intern
Dr. Flavia Ramos-Mattoussi had already worked in the field of International Development for over 30 years when she joined the Learning Systems Institute in 2009. Over the past 13 years, she has made great contributions to LSI's work in international development and education. When she first joined LSI, she became involved with the Decentralized Basic Education Project in Indonesia, which was her first of many international LSI projects.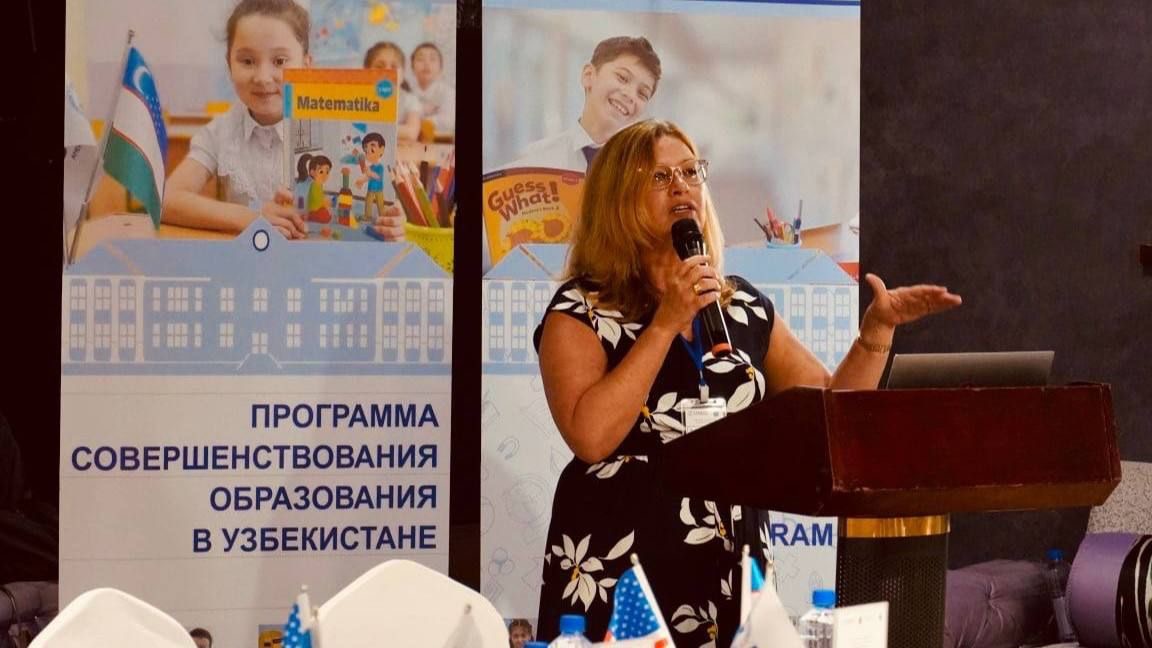 "I always like to explore different places and diverse cultures. I always find a new adventure everywhere I go." Dr. Ramos-Mattoussi recalls having a wonderful experience traveling with the LSI team to various regions in Indonesia and working with several universities to build the capacity of ninety faculty members to impart Participatory Action Research projects in their communities.
Dr. Ramos-Mattoussi initially held a joint position as specialized faculty at the College of Education and research faculty at LSI. After five years of balancing LSI work with teaching responsibilities, she became a full-time research faculty at LSI leading international projects as the Principal Investigator, first for UNICEF-Pacific's early childhood and education program in Tuvalu and later for an educational project in Ethiopia (2012-2017). Dr. Ramos-Mattoussi and her team trained 258 faculty members at 36 Colleges of Teacher Education in Ethiopia on reading and writing instruction in seven national languages. The LSI team conducted research in five regions of the country and developed seven-course modules in collaboration with Ethiopian faculty members that helped to adapt the modules to local languages. This five-year project also helped Ethiopian college students acquire techniques for studying and the skills necessary to teach reading and writing to children in the early grades.
Aside from Dr. Ramos-Mattoussi's role in implementing educational projects abroad, she loves various art forms, such as painting, drawing, poetry, and playwriting. In fact, she studied art education in Brazil and is enjoying revisiting her roots by taking an undergraduate course on digital photography at FSU. She says her artistic and cultural experiences have been insightful to her career. "I bring multilingualism and multiculturalism into the field. Having a multi-ethnic and multi-religious family is very informative for me when I go to new places."
However, going to unfamiliar places often comes with the challenge of linguistic and cultural barriers. Dr. Ramos-Mattoussi explains how countries that experience conflict and civil wars tend to have a general distrust towards foreigners, which can be difficult to break through. Nonetheless, her background helps her connect with people all over the world.
"I have an advantage coming from Brazil. I would say, 'Hey, I live in the U.S. and am an American citizen, but I am a Brazilian first. I grew up in a developing country,'" said Dr. Ramos-Mattoussi.
When asked which countries she would like to return to someday, Dr. Ramos-Mattoussi is highly interested in returning to Indonesia and Mozambique. She says she made close friends during her multiple trips to Indonesia and describes the people there as truly kind. In addition, she expresses her interest in returning to Mozambique and other Portuguese-speaking countries.
"Since Portuguese is my native language, I can communicate without any doubt of how much they're understanding," said Dr. Ramos-Mattoussi. "Even though there are differences in how we speak, it's the same language." She further explains how English might be a fourth or fifth language in multilingual countries like Ethiopia, which can affect communication.
Currently, Dr. Ramos-Mattoussi is serving as the co-Principal Investigator for LSI on developing standards, curriculum, and educational materials for the Uzbekistan Education for Excellence Program funded by the U.S. Agency for International Development (USAID). Recently, she received a new award and will serve as the Principal Investigator on the Teacher Education Initiative in Egypt (2022-2027). Soon, Dr. Ramos-Mattoussi will be traveling to Egypt with colleagues from LSI and the FSU's School of Teacher Education.
She is proud of her role in helping LSI become increasingly involved with international activities at a time when LSI was primarily focused on state and national projects. She has witnessed the department's growth first-hand at home and globally. Her work at LSI has reaffirmed her belief in the importance of going to school and receiving a quality education and the value of "what can be done beyond the walls of schools."